Diamond Team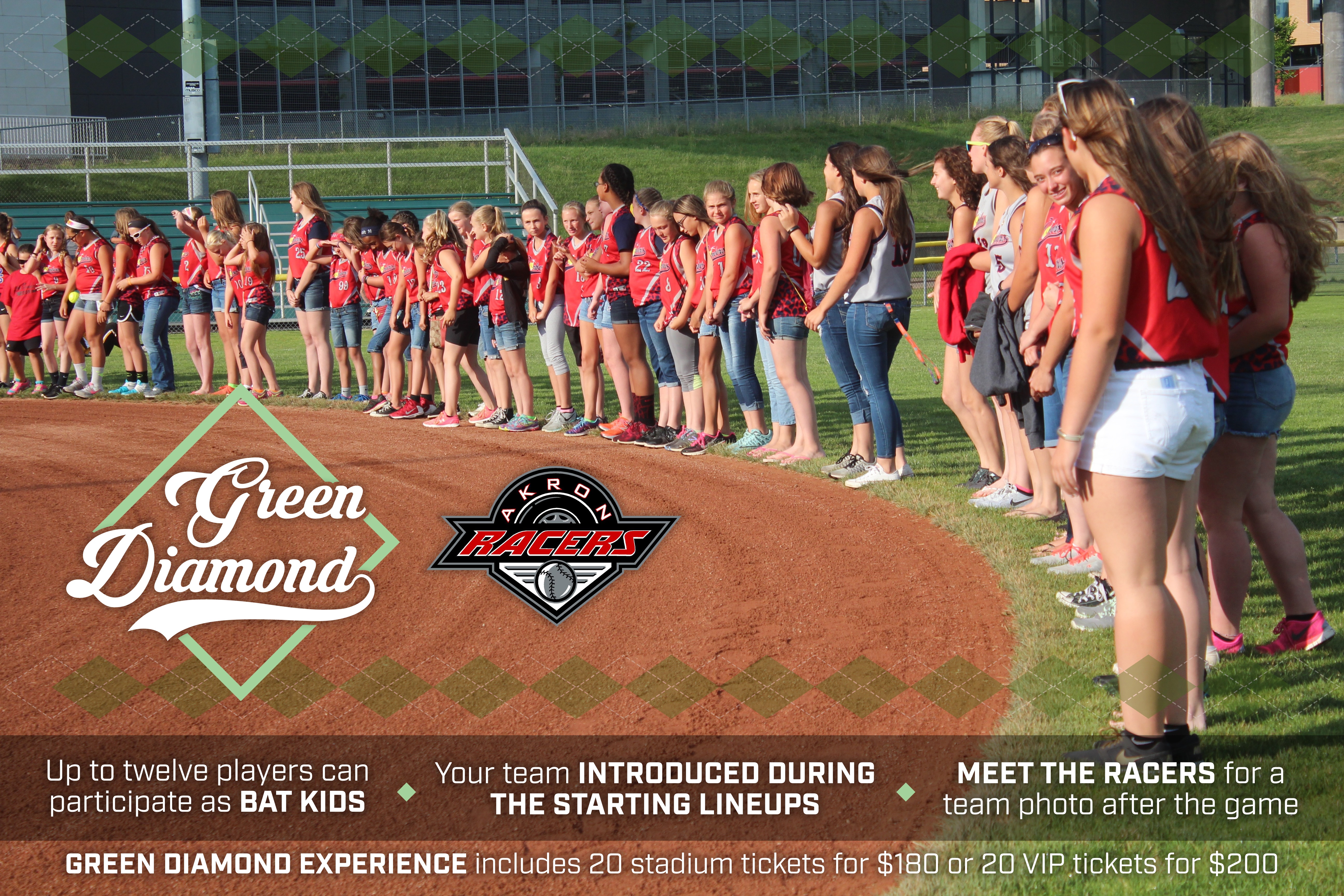 Green Diamond Team Package
Pre-Game Parade of Champions - Players and coaches will "Complete the Diamond" as your team is introduced during starting lineups &
forms the outer circle between second base and center field.
Team Photograph with the Racers - You will be escorted onto the field, where you will be met by the players for a post-game photo.
Bat Kids - 12 kids can participate as bat kids. Two players will start in each digout for one inning then rotate with two other players.
Cost - Green Diamond Experiences includes 20 stadium tickets for $180 or 20 VIP tickets for $200.

To order a Green Diamond Package, contact the Racers ticket office by calling 330.376.8188 to speak to a ticket representative today!