Diamond Team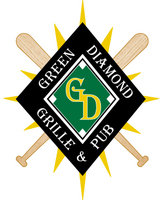 GREEN DIAMOND TEAM PACKAGE

Pre-game Parade of Champions - Players and coaches will "Complete the Diamond" as your team is introduced during starting lineups and forms the outer circle between second base and center field.

Team Photograph with the Racers - You will be escorted onto the field, where you will be met by the players for a post-game photo with the Racers.

Bat Kids - Twelve kids can participate as bat kids! Two players will start in each dugout for one inning then rotate with two other players. We will only have bat kids for the 1st-6th innings.

In-game Activities - Players are randomly selected to participate in on-field promtions such as Dizzy Bat Races, Dance for Dinner and more!
Cost - Green Diamond experience includes 20 stadium tickets for $180 or 20 VIP tickets for $200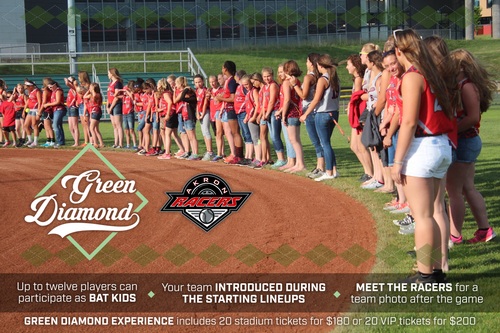 *Two Diamond Teams per game only*